Our professional water damage repair services in Syracuse
The city of Syracuse, NY, is served by a highly regarded water damage restoration company, known as Onondaga County Water Damage Repair. Our staff of highly trained and experienced specialists is committed to offering solutions that are prompt and efficient for residential and commercial premises.
Our company specializes in the repair of water damage, such as that caused by flooding, leaking pipes, and backed-up sewage. To assess the damage, remove water, dry the damaged areas, and return the property to its previous state, we utilize the most up-to-date equipment and methods.
Why trust us?
Onondaga County Water Damage Repair is the only business you need to contact if you seek a trustworthy water damage restoration company in the Syracuse, NY, area. We stand out from the competition because we are dedicated to offering services of the highest caliber, are available around the clock, and invest in cutting-edge technology. Here is more information on what our expert water damage repair contractors offer:
24-hour service availability
Because we know that water damage can occur anytime, we are available for emergency services around the clock. Our crew is always ready to respond swiftly to your call, reducing the time and money you lose due to any damage that may have occurred.
IICRC certification
The Institute of Inspection, Cleaning, and Restoration Certification (IICRC) has awarded our specialists certifications in several fields. This indicates that we have the knowledge and skills necessary to tackle any water damage repair project with accuracy and efficiency.
Recommendations from insurance agencies
Insurance companies have confidence in and suggest Onondaga County Water Damage Repair as a provider to their customers. Our objective is to deliver services of high quality that meet their requirements and to achieve complete satisfaction for our patrons.
Innovative methods 
We use cutting-edge drying technology to eliminate moisture and prevent any additional harm from occurring. Because of our advanced equipment, you can rest assured that your property will be completely dried out, lowering the possibility of mold development and other secondary damage.
Our Syracuse water damage services
Water damage restoration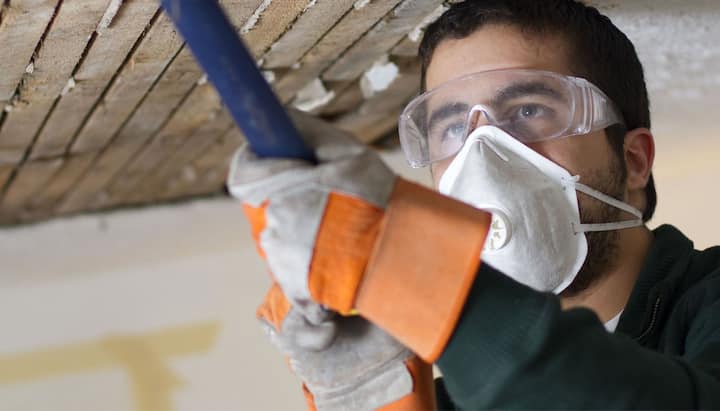 If you live in Onondaga County and your residence or business has been damaged by water, contact our professionals at Onondaga Water Damage Repair. We can assist you as soon as possible.
Our company is the best choice for water damage repair in Syracuse, NY. We can deal with flooding, leaking pipes, and backed-up sewage. We use cutting-edge equipment and techniques to evaluate the damage, remove the water, dry affected areas, and restore the property to its pre-damage condition. We're dedicated to providing top-notch services, so you know the job will be done right.
Additionally, we offer emergency water damage repair services 24 hours a day, 7 days a week. Our team of experienced water damage repair specialists can help restore your property to its pre-loss condition and ensure that it is safe and secure. Our services include water extraction, dehumidification, structural drying, mold remediation, and more. We also offer a full range of restoration services, including carpet cleaning, wall and ceiling repair, and more. Contact us today to learn more about how we can help you.
Restoration and Repair
Water damage cleanup
Water damage can be a devastating experience for homeowners. It can cause extensive structural damage, mold growth, and even health problems if not addressed quickly. That's why it's important to call a professional water damage cleanup team as soon as possible.
At Onondaga County Water Damage Repair, we understand the urgency of these situations and take pride in providing fast and effective water damage cleanup services. We use advanced equipment to assess the extent of the water damage and provide an efficient plan of action for proper cleanup. Our approach includes removing any standing water, drying out affected areas, disinfecting surfaces, and repairing any structural damages caused by water infiltration. We also offer mold remediation services to make sure that no hazardous substances remain in your home or business after the cleanup process is complete.
We take great care in restoring your property back to its pre-loss condition so you can get back to life as usual with peace of mind.
Water Damage Cleanup
The hidden dangers of water damage
Every homeowner faces the terrifying and stressful prospect of dealing with water damage at some point. Not only does it create immediate damage, but it also contains long-term ramifications that may lead to worse difficulties in the future. Consequently, repairing water damage is not something to be taken lightly; instead, it should be taken care of promptly and done right!
Unfortunately, many homeowners miss certain signs of water damage. These include peeling or cracked paint, discolored carpets, strange odors, dampness, standing water inside or outside the home, and peeling wallpaper. Other signs of water damage include swollen floorboards, warping of wooden frames, and mold build up. Homeowners may avoid dealing with more significant problems in the future if they are aware of these frequent water damage indicators and take prompt action.
If water is not drained away from your home promptly after water damage, it can cause long-term damage and threaten the structural integrity of your home. This includes rotting of wood, molding of drywall, and corrosion of metal fixtures. Additionally, it can cause the growth of hazardous mold and bacteria, which can have negative health effects. is vital to remember that water damage can pose major health hazards if it goes untreated and unattended for an extended period.
Investing in expert water damage repair services ensures that the task is completed accurately and thoroughly. Don't delay; protecting your house from additional damage requires immediate action.